Dance Verve DVDs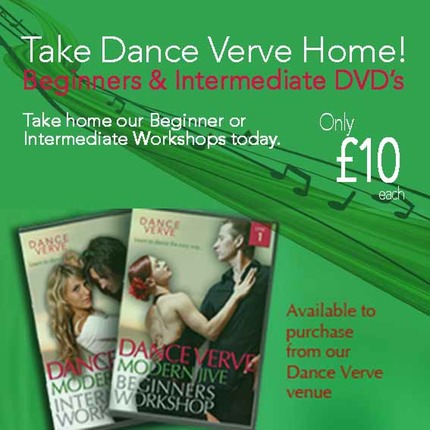 Give yourself an extra boost with our Dance Verve DVD's. 
Dance Verve Beginner and Intermediate DVD's give you all the information that you need to become a confident dancer. Jan and Mike teach you a variation of moves in their usual friendly manner. These DVD's teach you how to link together sets of moves to be danced on the freestyle floor.
At only £10 per DVD you can be dancing confidently in no time at all. All this in the comfort of your own home. Purchase both DVD's together and pay only £16.
DVD's can be purchased any Thursday night at our Dance Verve  Knockaloe (OC) venue. Or you can contact Jan on our contact page and pay via Pay Pal.
Private Lessons
Give your dancing a boost, as a new dancer, or if you have been dancing for a while and want to improve your dance moves, style, lead or following skills. 
Mike and Jan teach private modern jive lessons in North Wales and Wrexham. Lessons can be taught on a one to one basis or as a couple.  
Booking a lesson is easy. Simply contact Jan on 0797 351 9960 or send us an Email via our contact us page. We will then let you know how much it will cost you per hour and book a time to suit you.