19th October 2017 GUEST TEACHER...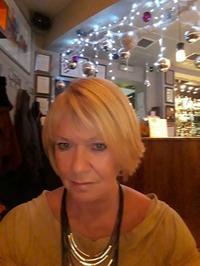 We would like to welcome Gill Brookshaw back guest teaching at the Knockaloe. Gill was originally the founder of jiving at the Knockaloe venue. 

Look out for more new guest teachers throughout 2018.
9th November is a little different to usual. Wear something red and dance to tracks of the latin/latino genre.
December 14th 2017
Our biggest night of the year is our Christmas Party night. Dress in your best outfits and come and join the fun.
Private Lessons/Wedding Dance
Give your dancing a boost, as a new dancer, or if you have been dancing for a while and want to improve your dance moves, style, lead or following skills. 
Mike and Jan teach private modern jive lessons in North Wales, Wrexham and on the Wirral. Lessons can be taught on a one to one basis or as a couple.  
Booking a lesson is easy. Simply contact Jan on 0797 351 9960 or send us an Email via our contact us page. We will then let you know how much it will cost you per hour and book a time to suit you.
Members of the UKA (United Kingdom Alliance of Professional Teachers of Dance) and Full Members of the LeRoc Modern Jive Federation. Jan is also the secretary of the LeRoc Federation.
empowering you with Verve style…
Answers to Spot the difference on the fun page are:
On Picture 2 >> 1. Class Party Night is written in a smaller font, 2. 2015 should be 2016. 3. Shakira"s name is different, 4. JLO has a bracelet, 5. Address is different, 6. Decoration on Shakira's trousers has grey on it, 7. Mike's name is missing from the above the Dance Verve Logo, 8. Eriques has one red eye, 9. OQ should be OC, 10. Santana's fhirt flower is a different colour.